10 Games That Need A Dating Sim Spin-off
You can level up your love life by playing these games that could be turned into dating sims.
In a happy turn of events, spin-off dating simulators have become a trend in the computer world. Games like Overwatch and Dead by Daylight have already explored digital romance, leaving players charmed and wanting more.
But hold on to your controls, because the love train isn't going to stop there! We think there are a lot of other games that should get a chance to be in matching mayhem. So, grab your virtual roses and come with us as we look for love stories that could happen in the most unexpected places.
Resident Evil: Love Among The Undead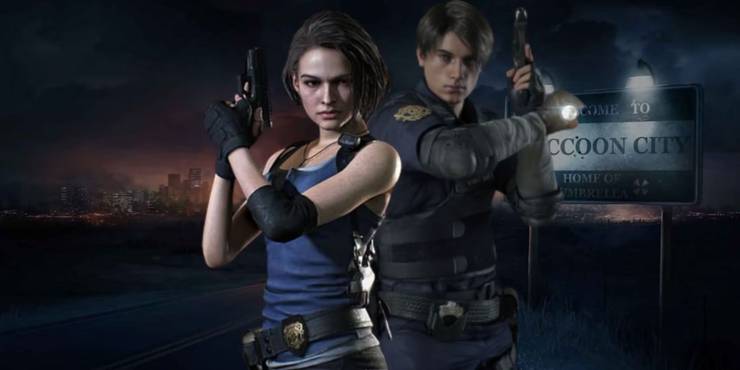 Who knew that making it through a zombie apocalypse could also help you find love? In a Resident Evil spin-off dating sim, players could travel the dangerous streets of Raccoon City while making romantic connections in the middle of the chaos.
Will Leon S. Kennedy find the person who will help him fight crime? Can danger make Jill Valentine's heart melt? Time and a few well-chosen lines of conversation will tell. Fighting crowds of the dead and the complexities of the heart at the same time sounds like an exciting and romantic time.
Mortal Kombat: Flawless Heartbreak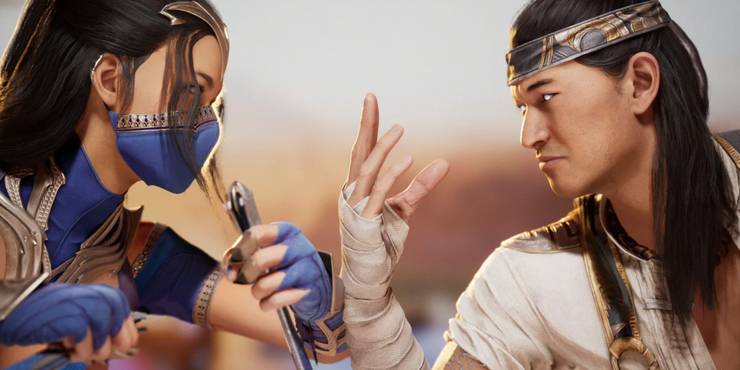 Mortal Kombat is known for its brutal fights, but what if love grew in the middle of those fights? Think of Sub-Zero and Kitana, who are pulled between their own worlds but can't help but be drawn to each other. Will their passion lead to a "flawless victory" or be crushed like a defeated enemy?
Choose your attacker, fight with your heart, and watch your love life play out as deaths and feelings clash. You'll give both hits and hugs, and Mortal Kombat could become the ultimate place for the toughest fights in love.
Valorant: Agents Of Affection Dating Sim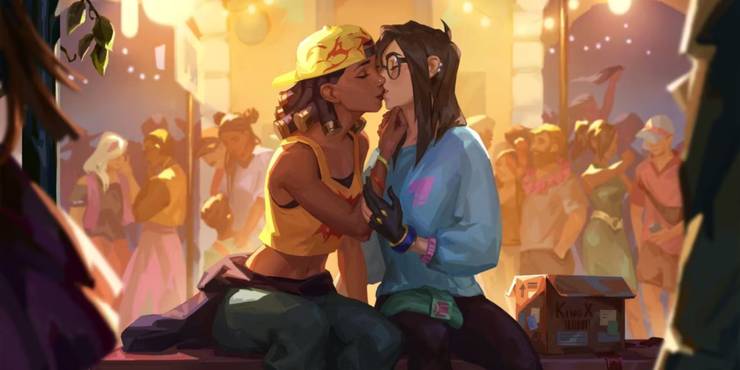 Valorant stands out as a great idea for a dating sim spin-off in a world full of tactical shooters, especially now that Raze and Killjoy are a couple in the lore. Join the elite spies and fight not only for the win but also for the love of your fellow operatives.
You'll wonder if those flying things are bullets or flowers. Will your shot hit the mark, both on the battlefield and in love? In this love-fest of a spin-off, romantic relationships can grow, people can bond over shared wins, and Cupid can shoot his arrows.
Rainbow Six Siege: Siege Of Hearts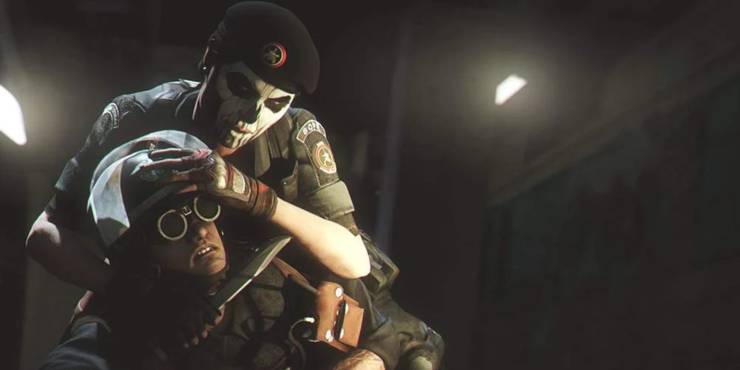 Even in the world of fighting terrorists, love has no limits. Rainbow Six Siege is known for its intense multiplayer fights, but it could take a fun side trip into the dating world. Ash's quick wit and willingness to try new things might get the shy Kapkan to come out of his shell, while Thermite's careful planning and dependability could calm Caveira's quick temper.
Make friends with the people in your team, plan dates between breaches, and defuse hearts instead of bombs. In this exciting dating game, would love win out over the barriers?
Super Smash Bros. Ultimate: Battle For Love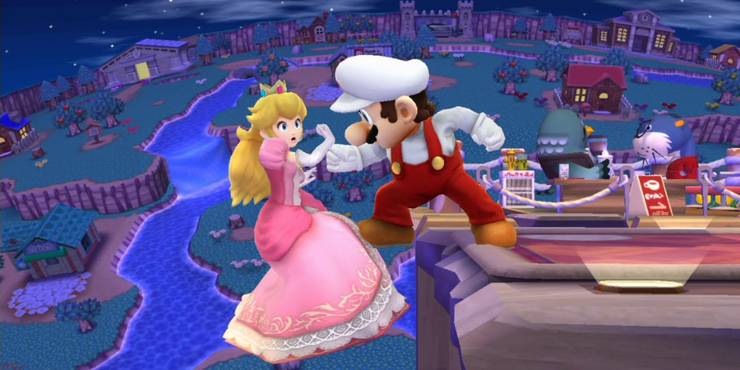 Super Smash Bros. Ultimate brings together a group of well-known figures, each with their own history and personality. Imagine a dating sim where you play as one of the most popular fighters and look for love in different worlds. Will Mario and Princess Peach's happily ever after finally come true? Or, in the middle of all the chaos, will Link and Snake find each other?
No matter if you like the Mushroom Kingdom, the land of Hyrule, or any other gaming world, we'd be ready to unlock the ultimate power of love in the middle of all the fights.
Metal Gear Solid: Love In Stealth Mode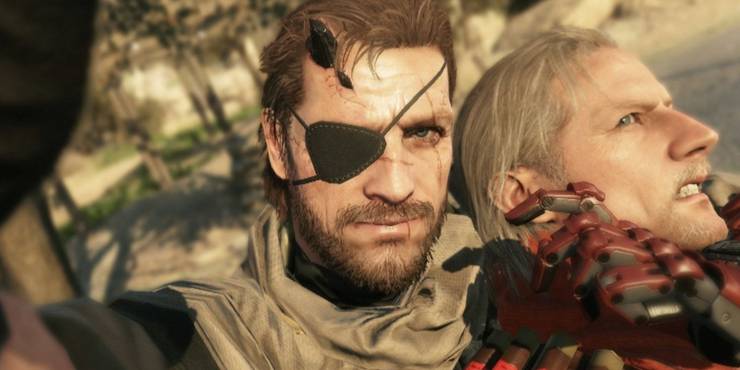 Metal Gear Solid, a stealth-action masterwork by Hideo Kojima, has a deep story that would be great for a dating sim spin-off. It's a great place for love to grow. Remember, just like in espionage, sometimes true love takes a little subterfuge.
So, work on your stealth skills, figure out what those flirty messages mean, and get ready to sneak into the hearts of possible partners as you go on a mission to find the hidden secrets of love. Now is the time to show that even the most sneaky managers can be the best matchmakers.
Minecraft: Crafting Hearts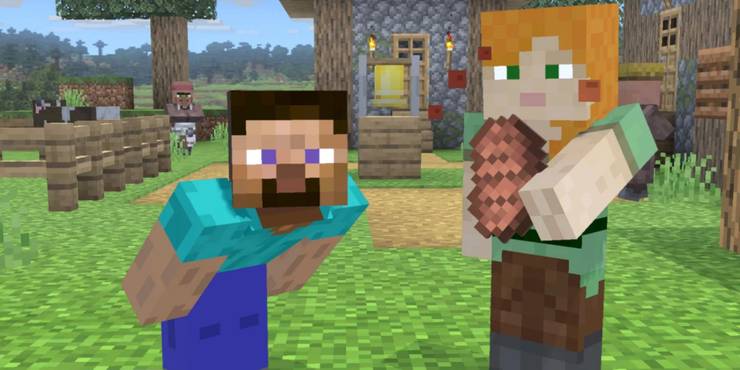 Minecraft is known for its blocky scenery and creative adventures, but it's time to make something even more special: pixelated romance. Imagine making more than just buildings. In a Minecraft dating sim, you can build relationships and connect with other Happy Wheels players.
In the huge virtual sandbox, you can work together on big builds, dig for love, and let your heart soar like an Elytra. Because in Minecraft, love isn't just a cubed dream; it's a blocky adventure ready to be discovered. Let's fill your heart with joy again.
Cyberpunk 2077: Romance In Neon City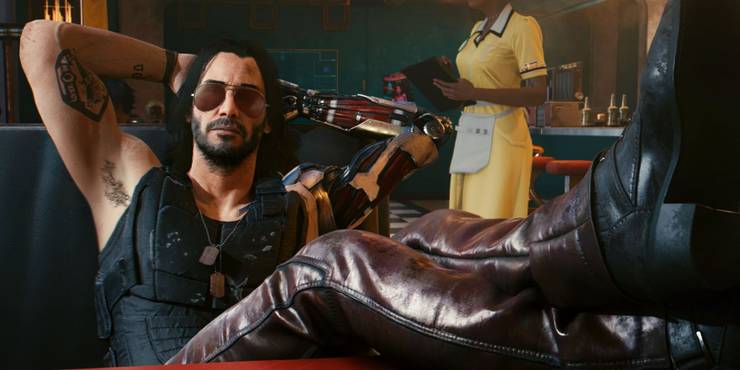 The dystopian world of Cyberpunk 2077 has a lot of promise for a dating sim spin-off. Start a future love quest where the streets are lit up with neon lights.
In this exciting mix of science fiction and love, you can dance with sexy robots, charm cyborgs with mechanical wit, and figure out how people are connected. We'd be ready to plug in and pick right for a chance at a cybernetic romance that will make our hearts overclock with happiness. Plus, who wouldn't want a relationship with Keanu Reeves?
Fallout: Love Among The Ruins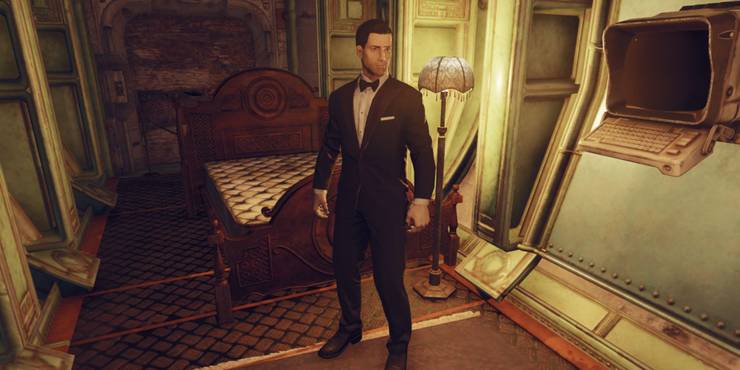 Even though Fallout's post-apocalyptic wasteland doesn't seem like a good place for romance, it happens despite the radiation and mutant animals. In this spin-off of a dating sim, you can explore the barren landscapes, meet other survivors, and make important connections. Who knows, maybe love can really win over everything, even the pieces of a world that has been destroyed.
So put on your Pip-Boy, boost your charm, and head out into the wasteland of romance, because even in the worst places, the heart still wants its own nuclear-powered explosion of love.
Cooking Mama: Spice Of Love
In this funny spin-off, the popular show Cooking Mama might take a romance turn. Help Mama impress possible dates by coming up with deliciously cheesy pick-up lines, cooking fancy date meals, and avoiding funny cooking mishaps. You could be cutting veggies and hearts at the same time in this dating simulation game.
Let Mama show you that the way to someone's heart is through their taste buds, even if you trip over a pot of boiling pasta on the way.